Great sound and Scandinavian design are the cornerstones that allowed Danish Libratone to go from promising start-up to international key player in the wireless sound industry in less than 5 years.
In 2009, Danish start-up Libratone was founded on the idea that great, wireless sound should have an aesthetic exterior to match the sound quality.
Libratone's founders believed that sound systems should take center stage in your home instead of being confined to the corners of the living room, an eyesore in otherwise aesthetic surroundings. They wanted to liberate sound from the constraints of cables and make a sound system that catered to the modern, designconscious consumer.
A serious image with IPR protection
New patents in the acoustics design of loudspeakers are few and far between, yet while their new, one-cabinet stereo speakers were still on the drawing board, Libratone's founders recognised the need for an all-round IPR strategy.
In collaboration with Plougmann Vingtoft's patent attorneys, they formed a strategy that targeted patents, design protection and trademarks. This, of course, protected their innovative products. Just as importantly, though, it showed potential investors that here was a serious contender with unique technical developments to back up the fancy design. And the strategy paid off. Not only did Libratone manage to secure technical patents and attract investors – they also bagged a co-branding partnership with Apple.
Ever ambitious, Libratone's founders pitched their idea to Apple before their product was even in production. Apple immediately recognised the similarities between the two companies' design aesthetics and target users and agreed to a co-branding partnership that opened the doors to the American market for Libratone at a very early stage. Libratone developed their products to be compatible with Apple's wireless software and devices, and their products were soon launched in Apple's online store.
Towards a market leading position in the world of sound
Today, wireless sound system manufacturers across the board are focusing more and more on the aesthetics of their products. That has not dampened Libratone's success, however. Their product design has found great favour with Asian consumers, and in 2014, the company was sold to a Hong Kong-based investor group.
The financial and business resources provided by the new owners will allow Libratone to increase their product innovation, geographical expansion and brand building worldwide. The goal is to become market leaders in the global industry of wireless sound systems.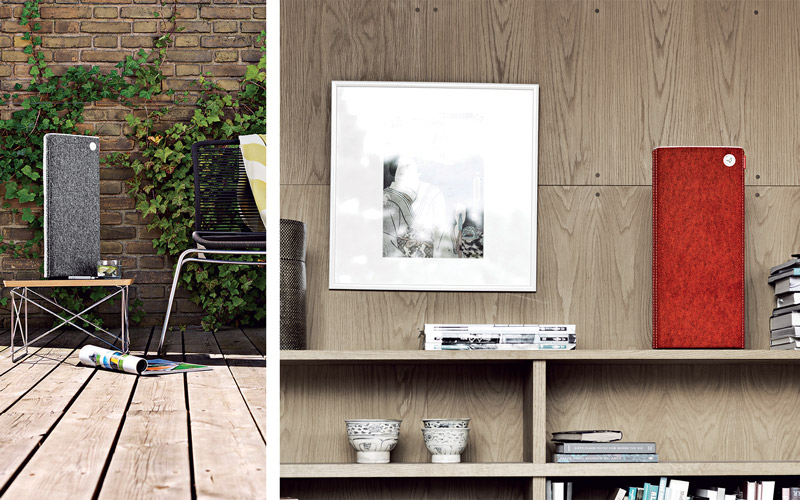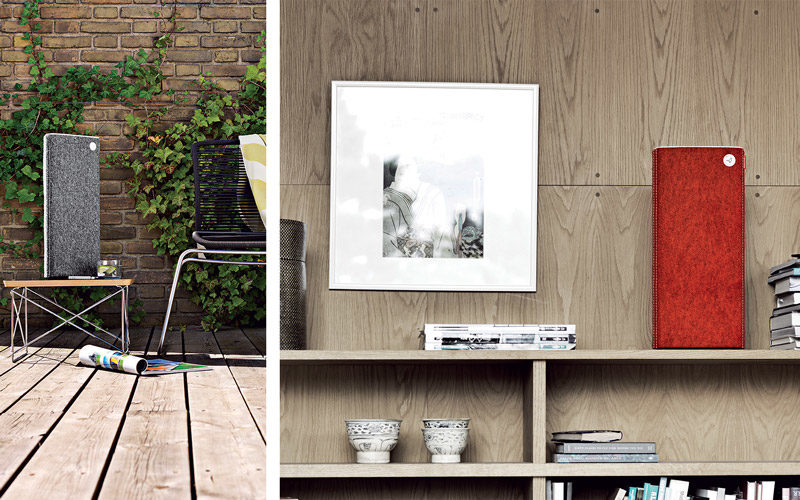 Over time, Plougmann Vingtoft's experts have helped Libratone patent three product lines: Live from 2009 (left picture), Lounge (2010) and the latest model Zipp from 2015 (right picture).
Did you know …
Libratone's name is derived from the words 'liberation' and 'tone'. The name thus encompasses the company's founding philosophy to set sound free through a wireless sound system.

Libratone's logo depicting a nightingale was inspired by Hans Christian Andersen's fairy tale about a nightingale that is caged and loses the will to sing until it is finally set free.

The connection with the famous Danish fairy tale author is said to have played a part in the company's success in Asia where Hans Christian Andersen is held in great esteem.