A strong inclination to invent clever solutions for the minor, but annoying everyday problems is often the driving force behind new technologies or innovations. This was the case for the Danish startup company Mono+Mono, who received trademark consulting from Plougmann Vingtoft.
The two founders of the company, Jonas Lind-Bendixen and Nikolaj Bak, both have a big passion for music. However, they were annoyed that music festivals meant sore feet and aching legs, as there was rarely anywhere to sit down and rest.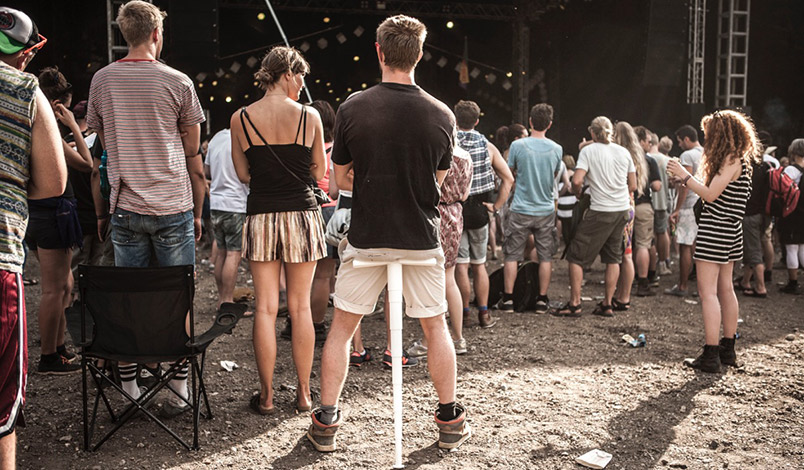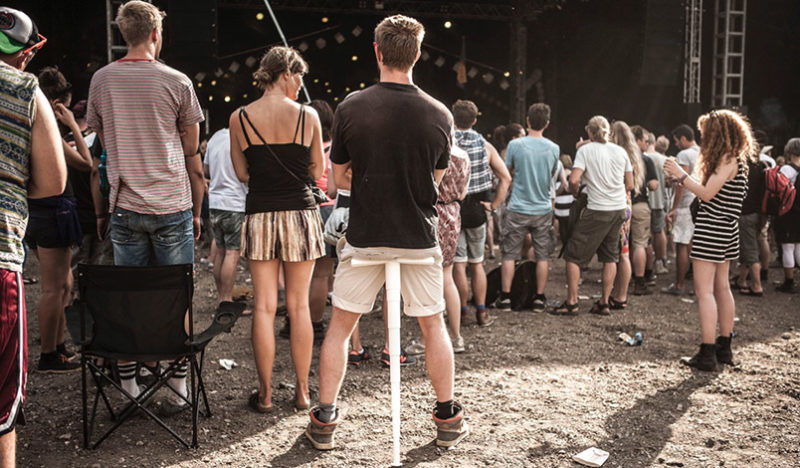 After having considered the idea for almost a year, the young entrepreneurs began the development of a new product together with a design engineer. The new product – SITPACK® – is a portable foldout chair in a discrete, minimalistic design for use at e.g. concerts, parks, metro stations and other places where you lack the possibility of a quick rest.
Protecting the idea through trademark and design protection
With a fully-fledged concept in hand, Mono+Mono were on the brink of launching their product. Jonas and Nikolaj were familiar with the crowdfunding website Kickstarter, where entrepreneurs can obtain financial support for their business concepts. However, they were worried about the risk of someone copying their idea and went to Plougmann Vingtoft for advice. This proved to be a good move.
The two inventors originally wanted to name the chair 'Rest'. However, according to Trademark Act § 13, you cannot get trademark protection for a product name if it describes the type or characteristics of your product or service. Likewise, you cannot name your new soft drink SWEET as it is a characteristic of the product.
Our experts' advice resulted in Mono+Mono renaming their chair SITPACK, which gives associations to festive, social occasions where a six-pack of beers is often involved. Furthermore, Plougmann Vingtoft helped Mono+Mono protect the unique design that characterizes SITPACK: It is only 17 centimeters long when folded, but can be extended to 87 centimeters, and it supports a person's weight up to 130 kg.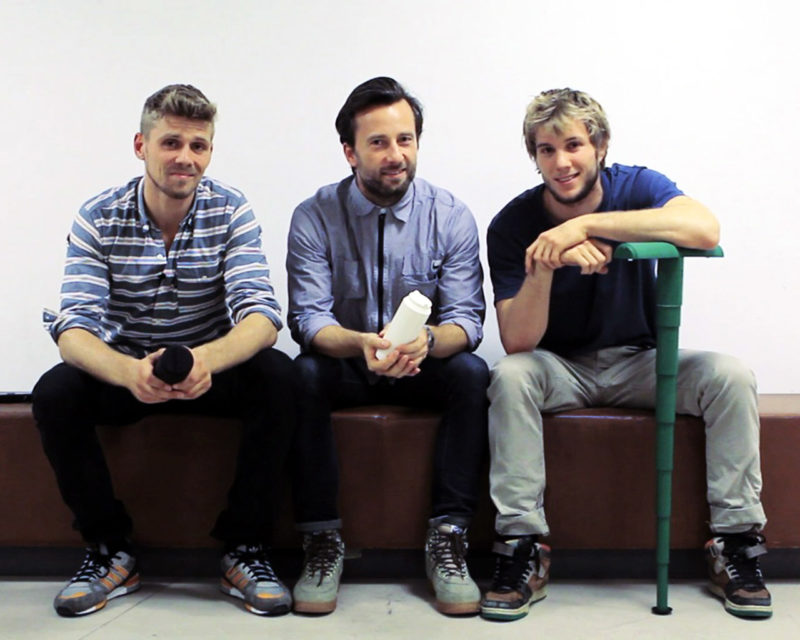 Today, Mono+Mono have published their idea on Kickstarter.com and collected more than 1 million DKK (against the estimated 450.000 DKK) and with the support of Plougmann Vingtoft's advisors, they are now ready to start the production of the chair.
We tailor our trademark consulting to the needs of our clients
"We have a lot of experience working with large companies, but are also happy to customize an IP strategy for entrepreneurs with limited financial resources. We adapt our consulting to the needs of our clients to get them started. We believe that Denmark relies on enthusiastic, young people like Jonas and Nikolaj to shape the future," explains Peter Sørensen, Partner and European Patent Attorney at Plougmann Vingtoft.
Do you have an exciting, new product like Nikolaj and Jonas, and are you considering crowdfunding? Book a non-binding meeting with one of our advisors and learn more about how you achieve a unique market position and protect your business concept or product as effectively as possible.
Read more startup case stories here
Contact us and learn more about how we can help you.