Header image: Kirstine Mengel
For the past few years, the area of Odense has marked itself as a front-runner when it comes to activities of innovation and good cooperation between science institutions and the corporate sector. Their good reputation has recently attracted the IT-giant Facebook, who has chosen Odense as the location for a new and advanced data centre. To follow the development more closely, Plougmann Vingtoft will open an office in the so called city of knowledge, Cortex Park, which is close to the University of Southern Denmark.
For several years, Plougmann Vingtoft has helped the University of Southern Denmark with questions related to IPR and commercialization of their research results. Further, we have functioned as IP attorneys for several start-up businesses on Funen.
We wish to get even closer to existing clients and collaborators in the area. From 1 February 2017 we will therefore be renting an office in the city of knowledge, Cortex Park, which is placed in an inspiring, international environment in the middle of Denmark.
As we move to this location, we wish to support the ambition of Cortex Park, which is to:
Create and develop a dynamic environment for innovation, where entrepreneurs have great opportunities for progress and improvement, and where good ideas, growth opportunity and commercialization is in focus.
Our team of attorneys have excessive experience in working with passionate entrepreneurial companies, commercializing and protecting their new innovative technologies – for example, we have worked with a line of companies, who are all a part of the so called "Funen robot cluster".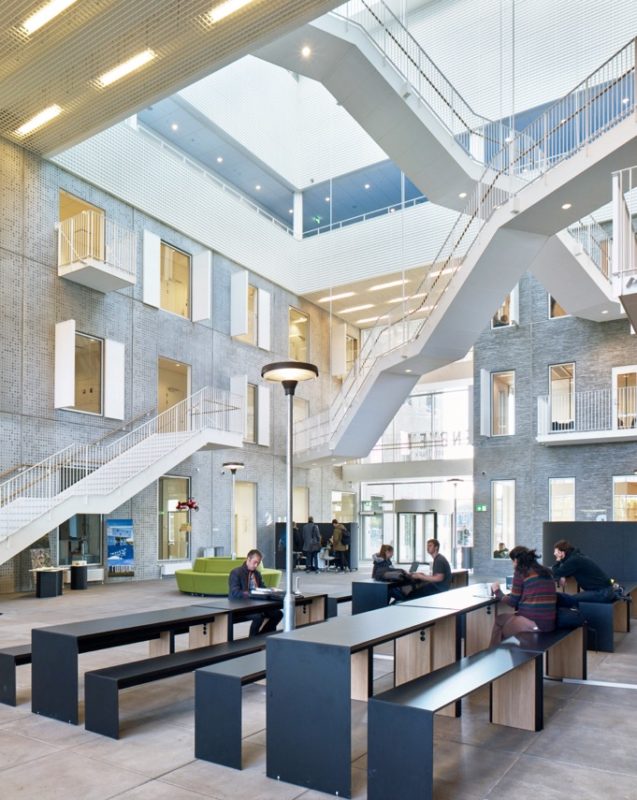 Atriet – the heart of Videnbyen (Cortex Park). Photo: Kirstine Mengel
We hope that existing as well as new clients will stop by our office for a non-committal talk about IPR. Here we can discuss how our services can help your company or product further.
We look forward to meeting you all in the city of knowledge. Call us on +45 33 63 93 00 or write an e-mail to pv@pv.eu to book an appointment.
See you in Odense in the near future!