Header image: Joshua Fuller / Unsplash
We are still waiting for the new Unitary Patent and the Unified Patent Court (colloquially UPC) to become effective, yet the preparations have already begun.
More than half of our patent attorneys have successfully completed the CEIPI course "Patent Litigation in Europe" at the University of Strasbourg, and are thus qualified to represent our clients and their IP rights in the new UPC system.
The latest addition to our team of UPC experts are partner and European Patent Attorney Matteo Biancardo and European Patent Attorney Lasse Ringhofer who have just received their CEIPI certificates.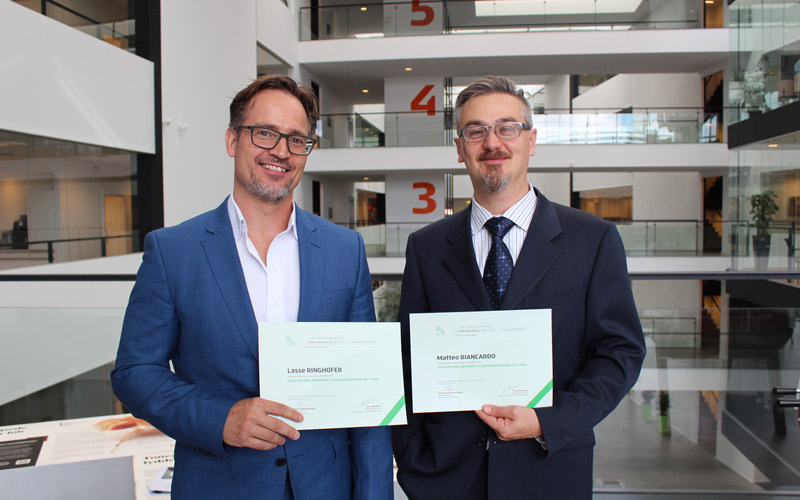 You can read more about the European 'patent package' here where our experts have answered some of the most frequently asked questions.