Last night, five attorneys from Plougmann Vingtoft were in London to attend the Global IP Awards and bring home the highly regarded "Firm of the year" trophy.
The Global IP awards are presented by two of the IP industry's most well-established ranking institutions: WTR (World Trademark Review) and IAM Patent 1000. Both are specialists in performing research and conducting interviews that enable them to rank an A-list of IP consultants across different key jurisdictions.
Yesterday, on January 29, 2020 their results were published at a ceremonial dinner event in Central London.
Plougmann Vingtoft took home the award for "Firm of the year" within the patent prosecution category in Denmark. See the full list of winners here.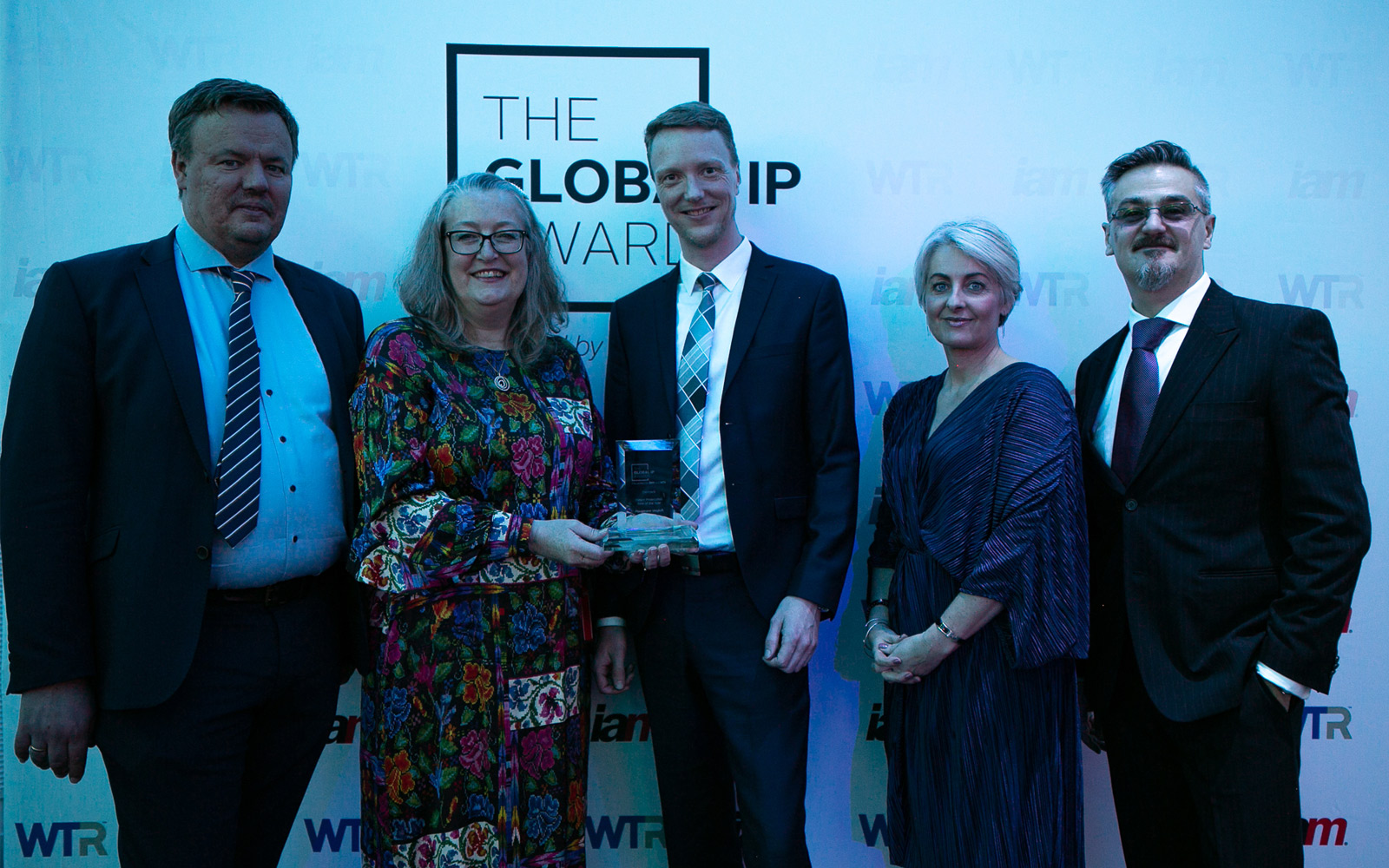 Finn Strøm Madsen, CEO at Plougmann Vingtoft says: "We are very proud of this award and we greatly appreciate that professional peers have acknowledged our efforts and good results of 2019".
READ ALSO: