Working with us
If you have a strong technical background, the right attitude, and drive, there are plenty of exciting opportunities at Plougmann Vingtoft. Here, you have the opportunity to develop a unique career in one of the best IP consultancies in the industry.
We offer an exciting and challenging job in which you will get to work with new bright ideas and make sure to help them forward. We work with all types of clients – from startups to multinational corporations, and it is our goal to set new standards for what clients can expect from an IP consultancy.
We value that our attorneys possess both great technical skills and flair for human relations. Besides, we see a diverse base of employees as a prerequisite for the creative and innovative culture that enables us to fully understand the needs of our clients.
Educational opportunities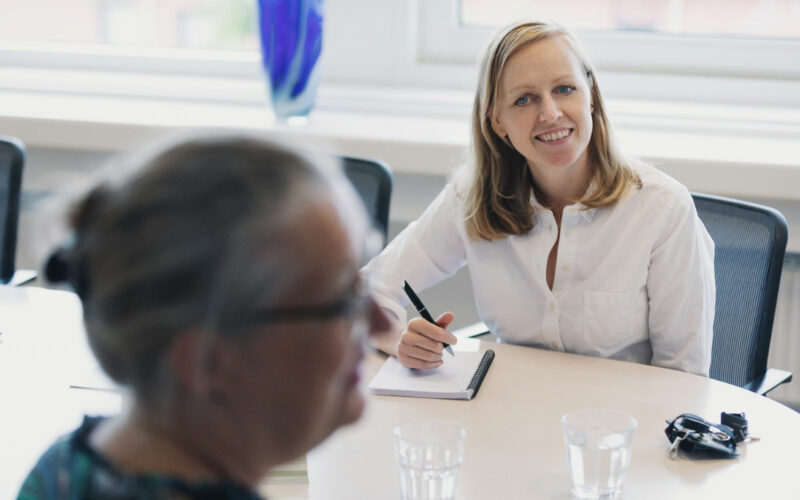 At Plougmann Vingtoft we have a strong focus on further development of our employees. It is part of the daily work to stay up to date, acquire ned knowledge, and share knowledge with others. In addition to the European Qualifying Examination (EQE), all our IP attorneys receive internal training tailored to their individual function and level.
Our IP paralegals also participate in additional training and education, and many of them are QIPAs – Qualified Intellectual Property Administrators.
Many of our consultants speak at seminars and other IPR-related events around the world, and some of them work as lecturers at educational institutions and business hubs.
If you want to know more about working with us feel free to contact our HR Manager Ida Maria Priem
Do you want a career at Plougmann Vingtoft?
There are currently no vacant positions. However, we will be happy to receive your unsolicited application here: job@pv.eu.
Please note that data sent to and from job@pv.eu is not encrypted, but we treat your application confidentially and with care. We kindly ask that your application does not contain a social Security number. Read more about our processing and protection of your information on this page: Information about the processing of applications.