Where the trademark protects your brand and the patent protects a technical functionality, design protection is about getting exclusive rights to the look of your product.
When you protect your design with an official design registration, it is illegal for competitors to copy your product's design and you are entitled to compensation in case that should happen.
Download Plougmann Vingtoft's miniguide to figure out if a design registration is what you need, and feel free to contact us with follow-up questions.
---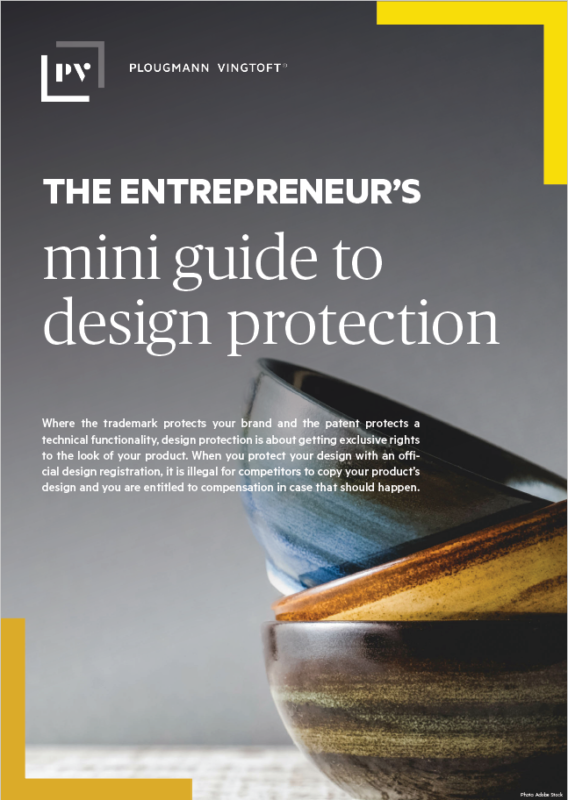 Download "The entrepreneur's mini guide to design protection"
---
Plougmann Vingtoft's IP experts can assist you with the following: preliminary examinations, strategic counselling as well as application and registration. Meet them here.