Good IPR consulting reaches far beyond the drafting of a patent application and should be considered in the early-stage product development.
Formerly, firms had a tendency to engage IPR consultants a bit too late. Today, more firms – especially firms in the biotech industry – know the benefits of assessing the matters of IP rights in the early stages of product development.
There are several ways to obtain the rights to a product and thereby acquire a strong market position, and it is important to consider the different options sooner rather than later. This way you will know when to file a patent application and how you need to formulate it in order to achieve that competitive edge.
The consultants at Plougmann Vingtoft help clients with such considerations and assist them in handling, protecting, and commercializing their IPR. For biotech firms, patenting is often the primary part of the IPR strategy, and as such, it is a smart choice for these firms to assess their IPR immediately after discovering or developing something new.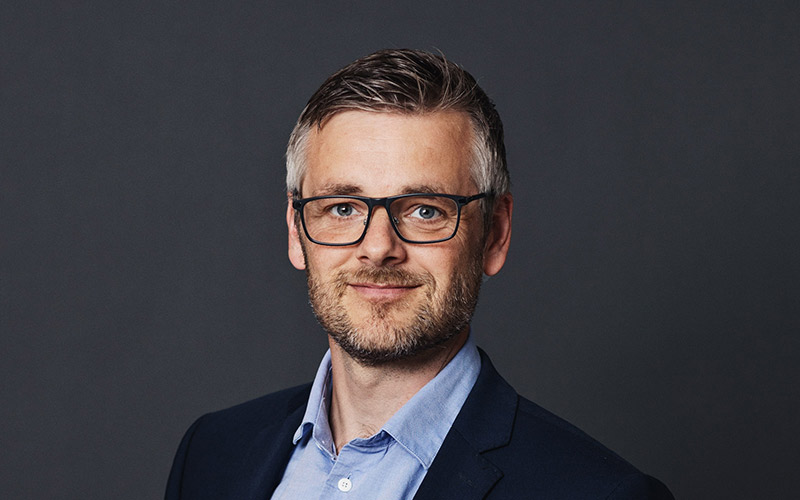 This enables the firms to make decisions about patenting that help them advance in the market – and if their products should change during product development, they can reassess their IPR strategy simultaneously to ensure that their products are still sufficiently protected. It is always important to make sure you are not infringing on anyone else's IPR.
"When a firm plans to launch a new product, it is crucial that they review existing patents to see if anything is hindering a commercial exploitation of the product in question – we call this a freedom to operate analysis," says patent attorney at Plougmann Vingtoft, Jakob Schwalbe Lohmann.
Consider which part of your product that needs protection the most
An important part of Plougmann Vingtoft's services is to enter into dialogue with the official patent authorities once a patent application has been filed.
"If the authorities object to the product's patentability, the firm has to figure out ways to adjust the application without shooting itself in the foot. It is important to focus on protecting what is commercially relevant," explains Jakob Schwalbe Lohmann.
If you need to adjust a patent application, you may need to do another round of data collection or scientific experiments. A patent attorney can truly be a valuable sparring partner, when you are setting up experiments to verify that the invention is applicable.
"Firms should consider IPR when planning their experiments, because experiments designed for scientific publications do not necessarily have the same intended effect in IPR," emphasizes Jakob Schwalbe Lohmann.
Consultants with business insights
For firms looking to protect an idea or a product, it is advantageous to work with IPR consultants that understand the specific product and industry. Knowing this, Plougmann Vingtoft employs a diversified team of experts representing many scientific specializations.
Jakob Schwalbe Lohmann completed an MSc in molecular biology and a PhD in medicine before he entered the IPR industry. His colleague, Lasse Bo Nielsen, has a PhD in chemistry. Together they have assisted their client, IsoFirms, with IPR consulting, which has resulted in the filing of a patent application on an ingredient for feed additive.
The consultants at Plougmann Vingtoft combine knowledge of IPR with an understanding of scientific methods and industry-specific matters. This enables them to help their clients design research and experiments that are valuable to the patent application process. This comes in handy for start-ups making their first acquaintance with IPR, as well as for larger companies.
When setting up a business plan, IPR should be one of the first items on the agenda. If firms engage an IPR consultant in the early stage, they will know their options, limitations and the overall freedom to operate.
Prior to substantial IPR consulting, it all starts with a non-committal introductory meeting. If you are ready for such a meeting, you are welcome to reach out to one of these IPR experts or get in touch via the form below.
Get in touch with our experts
Please avoid using this form for concerns about ongoing cases. Instead, contact your Plougmann Vingtoft
expert
directly.