Every year through to 2030, Plougmann Vingtoft donates IP consulting in conjunction with DanBan to a start-up that we consider to be able to influence one or more of the UN SDGs. This year's winner has just been announced.
At Plougmann Vingtoft, we wish to contribute to sustainable global development. Therefore, we started our annual start-up donation IP Matters in 2019. Our wish is to donate expert IP consulting worth of DKK 50.000 once a year to a start-up that is considered to be able to influence one or more of the UN's 17 Sustainable Development Goals.
This year was the third time we did IP Matters, and we are proud to announce that this year's winner is Uvisa Health.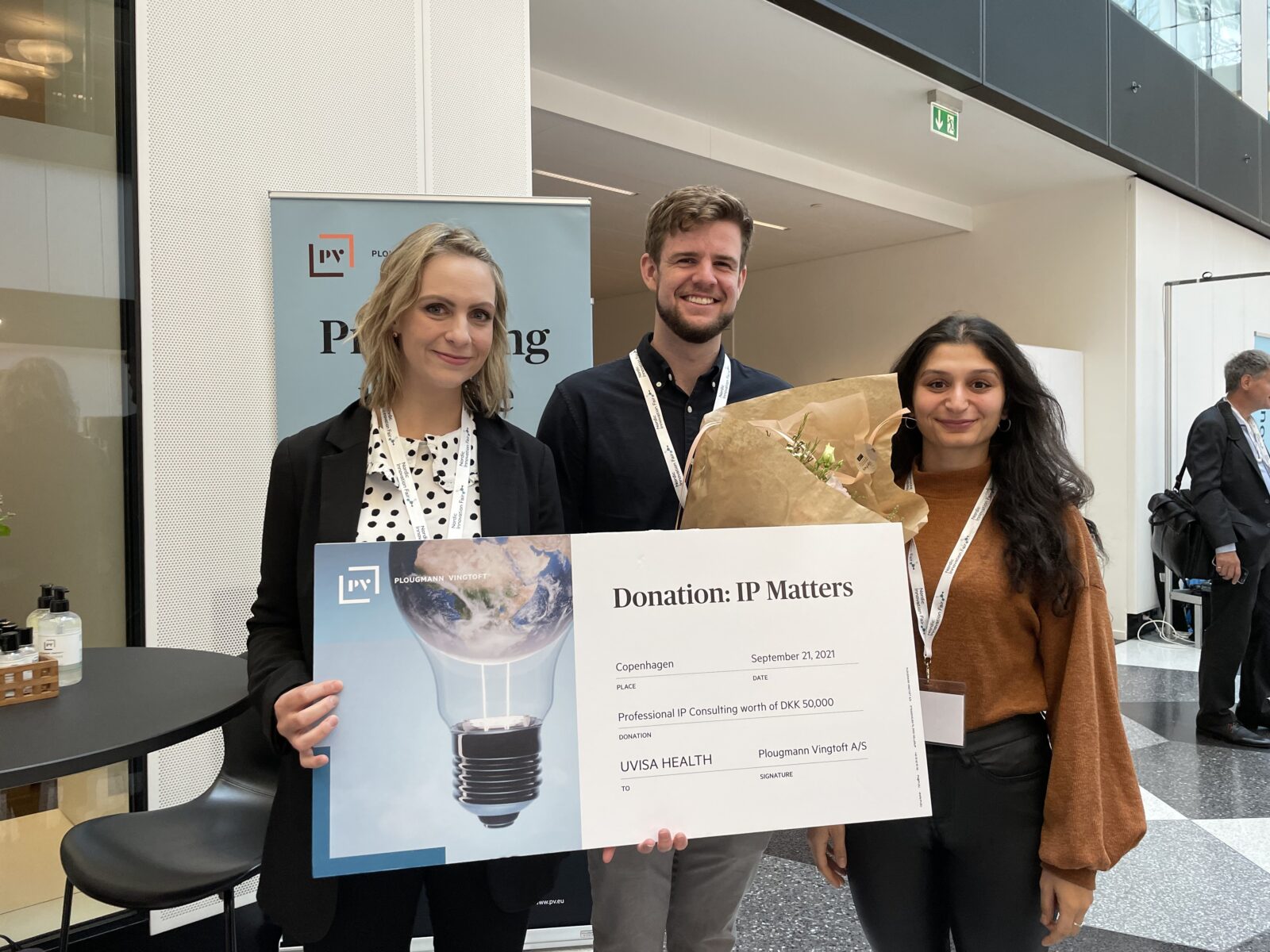 Uvisa Health received the price during this year's Nordic Innovation Fair in Copenhagen.
Uvisa Health is an early-stage FemTech start-up that is trying to change the way we treat vaginal infections in women. The start-up is working on a non-phamcological and reusable solution to the problem and as such, they live up to SDG #3 (good health and well-being) and #12 (responsible production and consumption).
"We cannot save the world with IP-consulting. But, we can make sure that the talented, Danish entrepreneurs, who are introducing sustainable solutions, get the support they need to turn their idea into a successful business. That is exactly what they will get from this donation," says Finn Strøm Madsen, says Plougmann Vingtoft, in regards to the IP Matters donation.
At Plougmann Vingtoft, Uvisa's team of IP experts consists of Esben Bragason and Else Lawrence.
Is your start-up considering IP protection? At Plougmann Vingtoft, we offer a free non-binding talk with one of our IP experts. Find an expert here or reach out to us through our contact form.
READ ALSO: