Only few Danish tech startups are aware of the need to protect their innovative ideas. However, patents can help strengthen competitiveness and increase investors' trust, says the chairman of Danish Tech Startups, Esben Gadsbøll.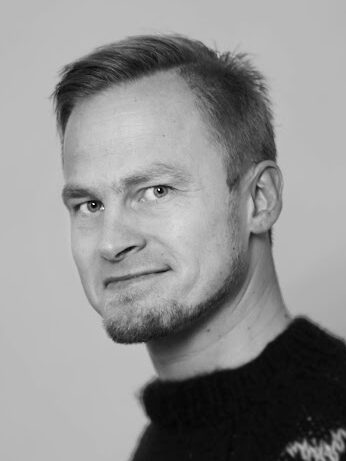 In the future, tech startups will play a crucial part in Denmark's efforts to remain one of the world's richest and most innovative countries. That is why passionate entrepreneurs with innovative technologies are focusing on developing and generating new ideas. But in the heat of the creative process, many forget how tough the struggle can be to create a business based on good ideas.
"We often find that many tech start-ups are not aware of the need to patent their ideas. They might know a lot about technology, but just as they may not be financial experts, they may not know much about patents and legal matters," says Esben Gadsbøll, chairman of the Association of Danish Tech Startups.
He points out that startups should at least consider whether patenting is necessary.
"For example, if you are selling something online, you are not creating anything fundamentally new, so you may not need patent protection. However, if you are combining, say, robots and healthcare, you should consider whether the idea should be patented," Esben Gadsbøll says.
Patents give investors a greater sense of security
Although the protection of intellectual property rights (IPR) may not be foremost on most entrepreneurs' minds, not having one's patents well in hand can have dire consequences for a startup's bottom line.
"It can have major consequences for a startup if it lacks patenting. Conversely, patent protection can strengthen a startup's competitive position as the patent helps keep competitors out of the market. A patent can also increase the value of the company as the patent can be a goldmine in itself, and it can give potential investors a greater sense of security," says Esben Gadsbøll and adds that patents indicate greater credibility.
"Potential investors will often ask whether the technology is patented, and if it isn't, it may indicate that you haven't done your groundwork properly."
Seek legal advice
Esben Gadsbøll recommends that startups seek legal advice from consultancies specializing in helping entrepreneurs research and assess the market to ensure that competitors have not patented a similar product or technology.
Once the invention is deemed patentable, the start-up can get help to write and file a patent application to protect their IP rights.
"A few startups, especially serial entrepreneurs, are very knowledgeable about patents, but at Danish Tech Startups we want to highlight the fact that protecting one's intellectual property rights is as important as all the other steps of starting and running an innovative business," says Esben Gadsbøll.
Patents are strategic tools
One of the consulting firms advising tech startups in the handling, protection, commercialization and strategic use of IPR is Danish company Plougmann Vingtoft, one of Scandinavia's leading IPR consulting firms.
For patent attorney at Plougmann Vingtoft Michael Friis Sørensen, it is not uncommon to meet startups backed by heavy investors who have given little thought to protecting their technologies.
"Startups need to understand that the objective of protecting one's IP rights is not to boost one's ego. They are commercial tools used exclusively to increase the value of the company," he says, adding:
"Many startups think patenting isn't worth the effort because they won't be able to afford legal action if their rights are infringed. But think long-term. If the company is acquired by a larger group, then IP rights are highly valuable and the big players have the means to defend them."
This article originally appeared in Politiken's ad supplement Vækst 17.12.2021
ALSO READ: