There is a lot of talk about non-fungible tokens (NFTs), but not a lot of people actually know what NTFs are. I will try to explain whether NTFs will be important in the future – or just a one day wonder.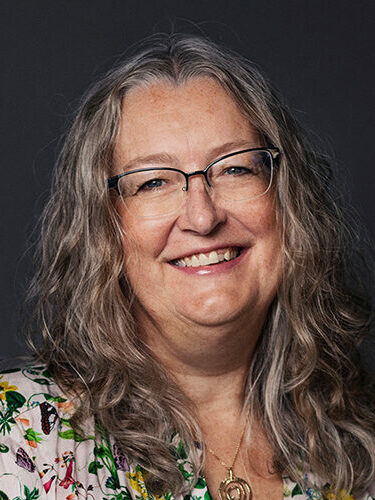 Non-fungible tokens (NFTs) and blockchain are closely related, because an NFT is based on a unique code, which is stored and protected on a publicly available blockchain. This means that there is an available register of the entire line of transfer which shows who the rightful owner of an NFT is.
In other words, an NFT is a unique proof of ownership of something which is not a physical asset such as digital artworks, jewellery, videos, clothing, watches etc.
Normally, everything on the internet can be replicated – often quite easily. But with the introduction of NFTs, which are based on a blockchain, you have an asset that cannot be replicated. There is only this one unique NFT.
Then you might ask, is this not only important for real artists? The short answer is 'no' because with the possible spreading of the metaverse, where we will all have a digital avatar in a not so distant future, we will need the ability to be able to buy food, clothing etc. – also in the digital world.
For instance, the latest applications for trademark protection from Walmart of different virtual goods such as electronics, toys and skincare products have shown that they are preparing to sell virtual merchandise in online stores. These online stores will of course use Walmart's own cryptocurrency and also sell non-fungible tokens (NFTs).
Walmart is not the only supermarket chain which has applied for trademark registration in order to enter the metaverse. The same goes for the American supermarket chain Publix as well as the fast food restaurants McDonald's, Panda Express, Carls Jr., Burger King, Taco Bell, KFC among others, who also want to sell NFTs and virtual food and beverages etc. It is therefore possible to imagine that it will be necessary to be able to trade goods, including groceries, in different virtual reality universes and games and that NFTs might also be used here.
As with other types of ownership, it will be possible to allow others to use your property against payment or you can lease/license the usage to a third party, and most importantly it is possible to prevent others from using your name or logo for commercial usage.
Even though several large and international companies have shown interest, it is still quite limited as to who is protecting their goods, as a digital product, an NFT, being sold in supermarkets and in groceries. The only examples I have come across are:
CHUPA CHUPS®, they have registered their logo as "downloadable virtual products… in the form of candy, lollipops, etc." (See EUTM no. 018710013 CHUPA CHUPS)
O.B.®, which e.g. has been registered for "virtual products for health protection purposes" and "online retail sales in connection with: Virtual products namely sanitary protection products" (see EUTM no. 018708792 O.B.)
HEINEKEN®, which e.g. has been registered for "retail sales via the internet and online retail sales in connection with the following goods: Non-fungible tokens (NFTs) namely beer, alcoholic beverage, non-alcoholic beverage" (see EUTM no. 018648260 HEINEKEN)
RED BULL®, which e.g. has been registered for "downloadable virtual products… Alcoholic and non-alcoholic beverages…" (see EUTM no. 018660686 RED BULL)

MONSTER ENERGY®, which e.g. has been registered for "downloadable virtual products, namely computer programs with the following products: beverages, food…", (see EUTM 018660703 MONSTER logo and EUTM 018660705 MONSTER ENERGY)
HEINZ®, which e.g. has applied for a registration for "downloadable virtual goods, namely, food and beverage products" (see EUTM 018725954 HEINZ)
It is thus the large manufacturers who have so far ventured into protecting their name – some as a direct guard against misuse in the virtual world, and some maybe also in order to test the possibilities for new channels and for their brand.
All the talk about NFTs and the need for companies to protect themselves against virtual infringement is similar to the time when the internet and the use of websites were new and exciting, which was back in 2000-2005.
Back then there was also a lot of talk about the arrival of something new and that the well-known and established brands would be pressured in order to protect themselves against virtual utilisation. Fortunately the courts adapted an appropriate procedure and upheld that even though the infringement is virtual it can still be punished. Many domain names have thus been assigned to the rightful owners and websites have been deleted, without the rights holders having to protect themselves against such an infringement by selecting a trademark strategy and protection of the rights.
A lot of people wonder whether NFTs have come to stay. It is still difficult to say and even more difficult to predict what will be the impact when it comes to trademarks. However, as we are moving further into a digitalised world, it is not unimaginable that the NTFs actually have come to stay, and according to the experts it is better to be part of the trend before it is too late.
This article was originally published in a revised edition in Dagligvarehandlen (Danish) 23.09.22
READ ALSO: