Managing IP has revealed their much-anticipated 2021 rankings of the world's leading IP consultancies. Plougmann Vingtoft receives great recognition from clients, peers and industry leaders and maintains a position in Tier 1.
Even though there could be no glamourous award show with flashing lights and trophies, the esteemed ranking magazine MIP (Managing Intellectual Property) insisted on celebrating the IP industry and the important work of skilled IP practitioners around the world – a tradition that started in 1990.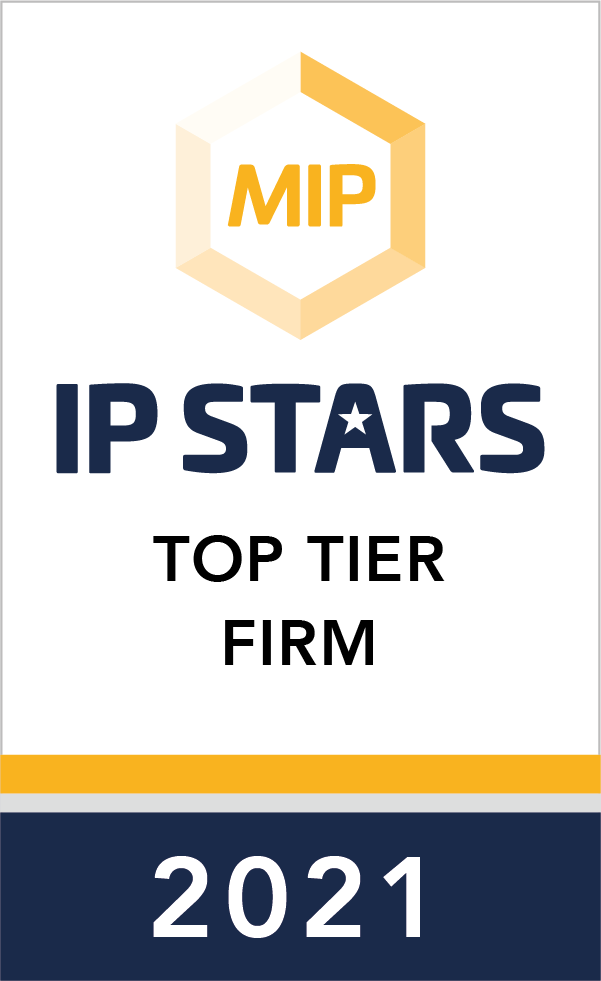 The best IP consultancies worldwide
Every year, MIP's research team reaches out to thousands of firms, practitioners and clients to get the lay of the land in the IP industry. Their research enables them to rank the world's strongest IP practices in several categories and markets.
This year, Plougmann Vingtoft retains a position as a Tier 1 firm for 'patent prosecution' and a Tier 2 firm in 'trademark prosecution'.
See the full list of top tier IP consultancies in Denmark here.
IP Stars for individual practitioners
Besides firm rankings, MIP sheds light on individual practitioners who stand out with impressive results and reputation, and five of them work at Plougmann Vingtoft.
MIP lists Ellen Breddam as Trademark Star of 2021, while the list of Patent Stars of 2021 includes Peter Sørensen, Kim Wagner, Katja Sørensen, and Michael Friis Sørensen.
Contact Plougmann Vingtoft
Plougmann Vingtoft is a leading IP consultancy when it comes to strategic consulting, managing, protecting and commercialising intellectual property rights (IPR).
70 employees work out of the headquarters in Hellerup (Copenhagen) and four additional offices in Aarhus, Oslo, Munich and Madrid.
Click here to meet Plougmann Vingtoft's IP attorneys and paralegals and contact them directly, or fill out the form below with your enquiry.
Get in touch with our experts
Please avoid using this form for concerns about ongoing cases. Instead, contact your Plougmann Vingtoft
expert
directly.