Header image: jarmoluk/Pixabay.com
A strong patent application increases the chances of getting a patent on your invention or idea, and it is the foundation for your future business opportunities. 
A strong patent application increases the probability of obtaining a patent on your invention or idea significantly and makes up the foundation of your future business opportunities.
The drafting of your patent application is decisive for you to obtain a patent on your invention. And the more knowledge you have, not only of patent legal issues, but also of the market, the better is your basis for describing your invention so that it meets the legal requirements and can withstand the challenges of a potential opposition or lawsuit.
The patent consultants at Plougmann Vingtoft will help you draft your patent application so that it will serve as a firm foundation. We will ensure that the application meets all the legal and patent technical requirements. At the same time, we will ensure that the application has been written in a way which makes it robust if it is challenged by competitors, who intend to invalidate or limit the scope of protection of your patent.
If you are about to apply for a patent on an idea, we are ready to help you. Get in contact with us right away and arrange a non-binding discussion about your project. We will of course keep your case confidential.
Find out more about how our patent consultants ensure that:
the application meets all the legal and patent technical requirements.
the patent claims cover the invention.
the application describes as many embodiments of the invention as possible, since this makes it possible to change the patent claims during examination.
the patent application is filed in a way which ensures optimum geographical coverage of the final patent.
It is possible to obtain a patent on methods of producing different products, on apparatus, on products as well as on different ways of using new products and, in some cases, also on already known products.
Find more information on this page describing how your patent application can form a robust foundation for your future business opportunities.
A novelty search uncovers the possibilities of obtaining a patent
From a legal perspective, a patent application must, at any time, meet the current legislation. Even though the legislation is not uniform in e.g. Europe and the US, the overall principle is that you will only obtain a patent on an invention, if the invention is:
new (novelty)
differs significantly from already known inventions (inventive step)
can be used industrially (industrial applicability)
Many companies choose to carry out a novelty search or patentability evaluation before they spend resources on drafting and filing a patent application. The evaluation of the inventive step is often a subjective evaluation, and it therefore requires a lot of experience to evaluate this. Our experienced patent consultants carry out an extensive research and, based on this research, they evaluate whether the invention meets these requirements.
A patent application is like building a house on a firm foundation
If the novelty search or the patentability evaluation is positive, we will file a "priority founding application". Within 12 months from the date of filing the priority founding application, it is possible to update this application with e.g. new elements or new data, which show how the invention works. Therefore, we often file an updated application within 12 months – the updated application will then be "locked" (and it is not possible to add new elements to the patent application).
No one wants to build a house on a foundation with cracks and the same applies when you write a patent application. It is therefore important that the updated application contains as much relevant information concerning the invention as possible.
Before we file a patent application, you should therefore consider what the invention can be used for – also within areas where you yourself are not active – and you should generate data, which shows that the invention works and how the invention works.
If you yourself do not draft patent applications, then we recommend that you contact a professional consultant with many years of experience and with technical qualifications that match the invention. Likewise, we recommend that you make time for and actively participate in the process.
The quality of your patent application depends very much on input from the company, and strong patent applications always come into existence as a result of a good cooperation between the company and the consultant.
Patent application with room for amendments
It is the patent claims which define the scope of protection of a granted patent, and it is the claims which the patent authorities examine during examination. If the patent claims must be amended during examination, this is only possible in Europe if an almost explicit basis can be found in the description of the patent application.
It is therefore in this situation that the "foundation" will be put to the test. A good patent application describes as many relevant embodiments of the invention as possible.
The better the invention has been described, the better are the possibilities of amending the patent claims and thereby staying clear of any prior art which the patent authorities might find during examination.
It is important to describe the effects of the embodiments
When the patent authorities evaluate the inventive step, it is important that you can describe how your invention differs from prior art and which problem the invention solves. Therefore, it is equally important to describe the effects of different embodiments of the invention. An example could be that a coating with a specific metal reduces the risk of erosion, or that the use of a specific temperature interval achieves the fastest disintegration of a biological material. The more effects that can be included in the application, the better.
Cover all strategically relevant markets
From a business perspective, a good patent application is an application that covers all the strategically relevant markets. Strategically relevant markets refer to countries where you intend to use the invention now or in the future. Use covers both production, sale and marketing of the invention. Strategically relevant markets also include countries where competitors now or in the future manufacture, sell or market competing technologies.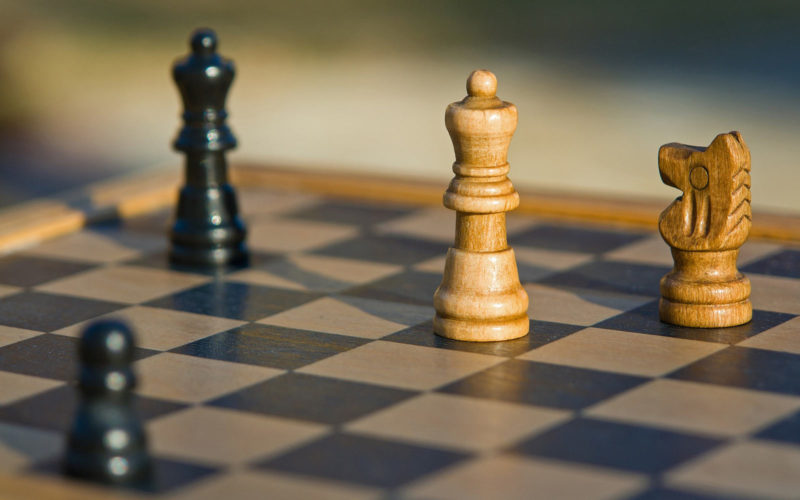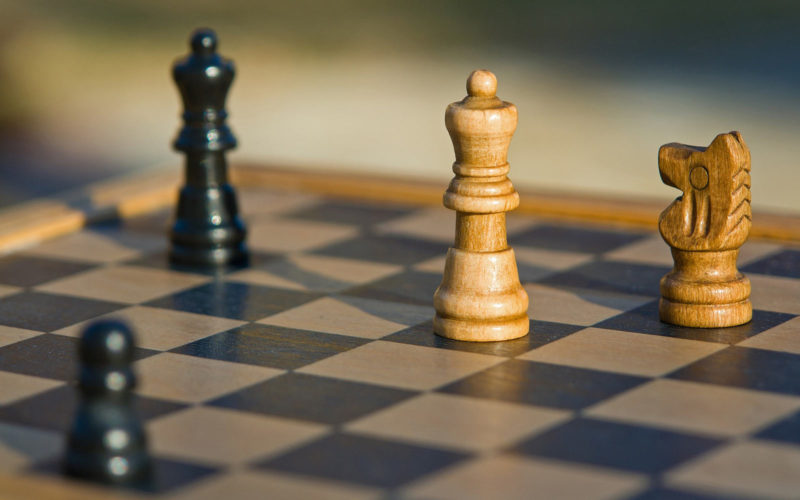 Headerbillede: Devanath/Pixabay.com
Strategical use of your intellectual property rights
A patent is an exclusive right, which is valid for up to 20 years, and a patent can be used to stop someone else, who is using your patent without your permission. A patent is a so-called immaterial right, and other immaterial rights include trademarks, designs and copyright. In English, such rights are termed "intangible assets", because they can both be sold and licensed. A licence can be exclusive and non-exclusive, but in many cases patents are cross-licensed, as a kind of moneyless transaction, where you allow another company to use the invention and in return you will be allowed to use their invention.
In this sense, patents are extremely important both financially and strategically speaking. Patents on inventions you do not necessarily use in your company, can also be used strategically and can be licensed in one way or another and can generate revenue. It is also possible for you to license in another relevant technology. In start-up companies, immaterial rights are so important that investors quite often refrain from making an investment if the immaterial rights have not been ensured.