Aguardio has developed an IoT based device that makes the user consume less water whilst in the shower. The solution is design protected, and Aguardio is currently working on an IP strategy that can cover the data gathering, which has become a bigger part of the business than the founders initially assumed.
"Go slow on the H2O" is their slogan, and the Danish start-up, Aguardio, is on a mission to decrease the world's overconsumption of water and energy resources.
Aguardio has designed a system for the shower that, helped by data, symbolism, and nudging, makes the users aware of their water and energy consumption and pushes them towards a more sustainable behavior – that is if they want to. Further, the system can monitor the "health" of the bathroom and let the owner of the building know whether there are risks of mold. In other words, Aguadio's solution is valuable for both the planet and the energy bill, and the design even matches the modern bathroom.
Read more about the solution here.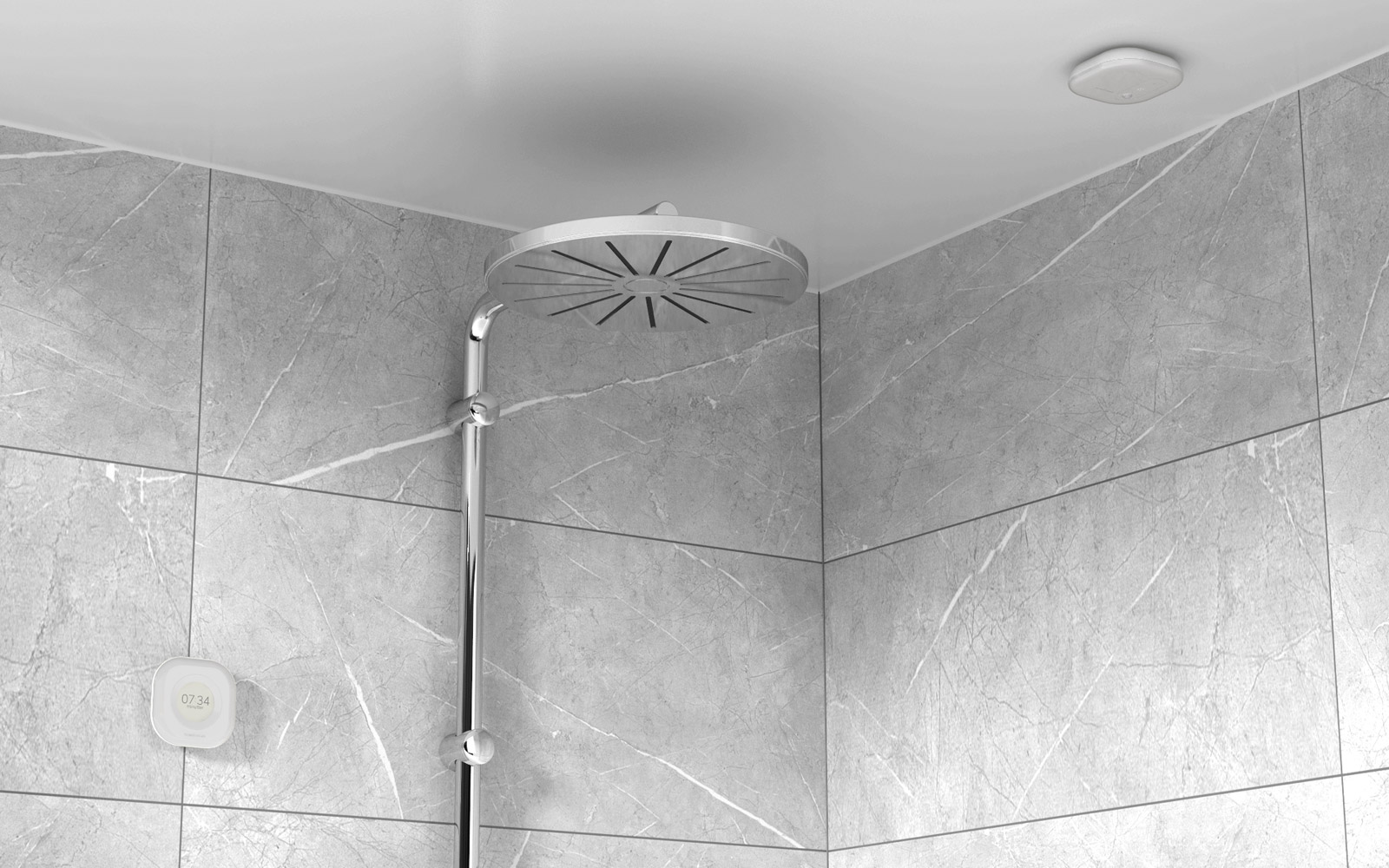 Design protection was key
When the idea of an Aguardio came to mind, CEO and co-founder, Thomas Munch-Laursen, researched his options to get the sole rights for the idea: "It was a natural part of the product development phase to consider our IP rights," Thomas Munch-Lauersen explains. He is an engineer and educated to think that patents are necessary for technology companies to move forward. However, this was not exactly the case for Aguardio.
"At first, we thought we were a gadget company that needed to patent a piece of hardware," Thomas Munch-Lauersen says. However, with help from Plougmann Vingtoft, he quickly found out that the hardware is not what makes an Aguardio unique. Rather, something else makes it stand out: the design around the solution and the fact that the data, an Aguardio collects, can help create an understanding of the consumer behavior that Thomas Munch-Laursen and the rest of the Aguardio team are on a mission to change.
Thus, they paused the idea of a patent and reached out to Ellen Breddam, who heads the trademark and design department at Plougmann Vingtoft.
Clever solutions need to look good
An Aguardio is designed and produced in Denmark. It contains two devices: a sensor and a display the size of a Polaroid photo. It comes in a white, minimalistic design, and according to Thomas Munch-Laursen, it applies to "women and their design fittings", which is deliberate. Thus, "there is no point in developing a clever, sustainable solution, if no one wants to put it to use," he says.
Ellen Breddam, who is a trademark and design attorney at Plougmann Vingtoft, has helped Aguardio protect their design. "The design application went straight through to registration," says Ellen Breddam, who sees Aguardio's solution as a well-thought-out way of making more people do something that benefits our planet: "Aguardio solves an actual problem, and they do it in a way that is simple, functional, and easy to implement in a daily routine," she says.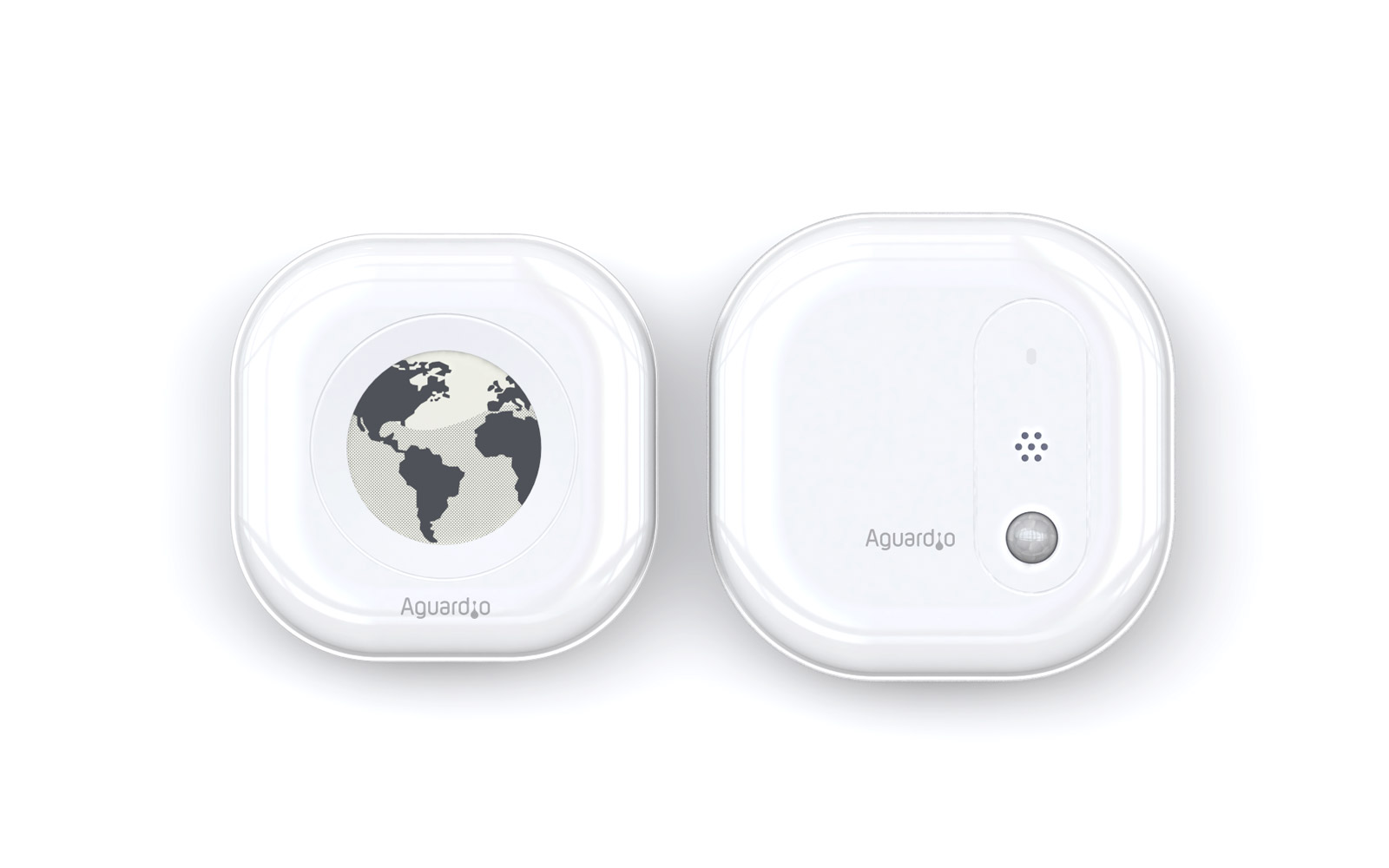 A constantly developing IP strategy
It is evident in Aguardio's marketing efforts that their solution is design protected, but the work with IP goes beyond this point. IP is in fact a recurring matter and an important part of the business strategy at Aguardio: "It makes sense to tell clients and investors that Aguardio is design protected, however it is equally important to let them know that we continue to work strategically with our IP," Thomas Munch-Lauersen says.
In short time, the Aguardio team went from seeing themselves as a technology start-up to putting all their efforts into data science, behavioral understanding, and nudging. When going through this sort of business development, it is important to keep in mind whether you still have the freedom to operate and do business. That is something that investors highly appreciate.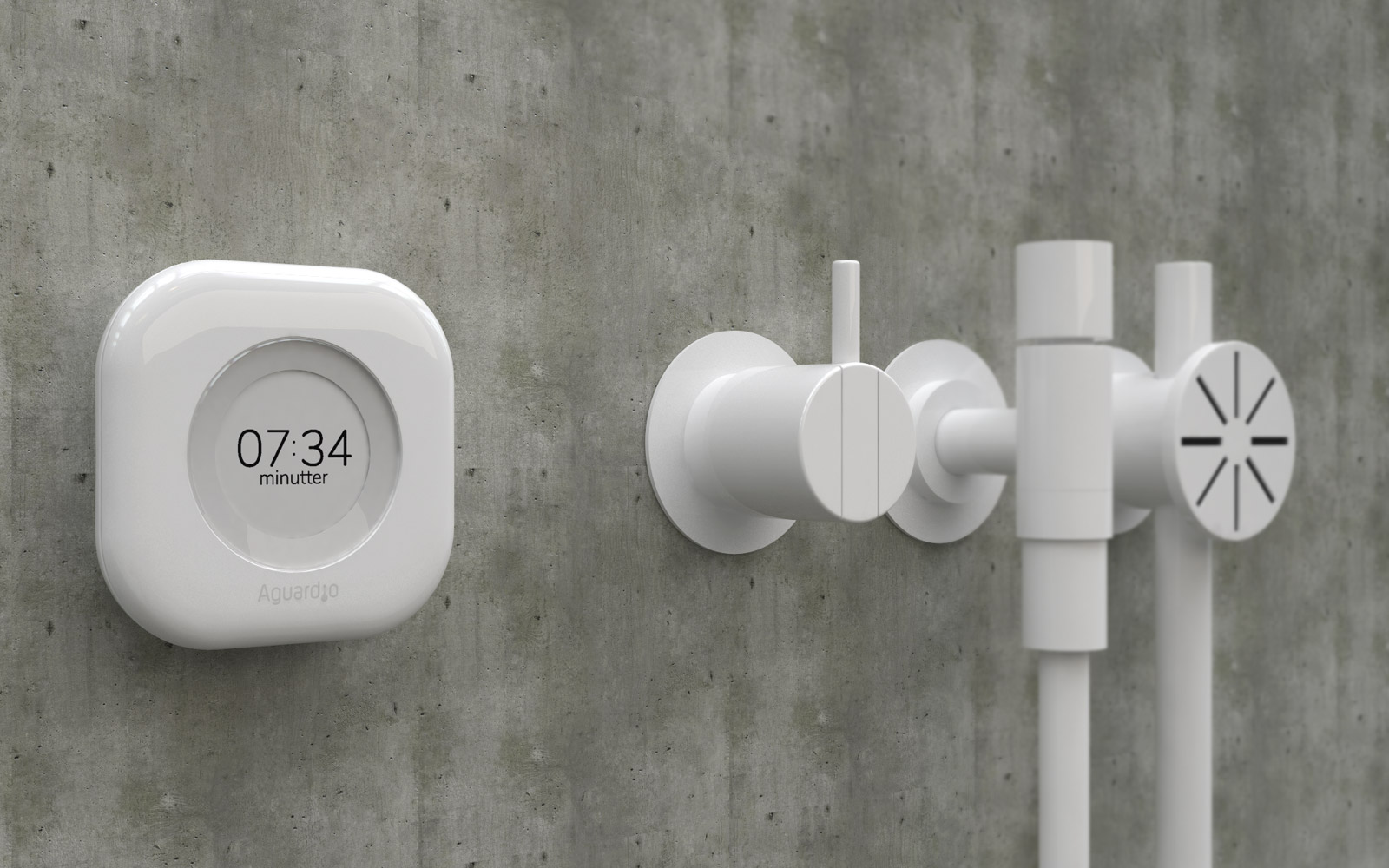 "When talking to investors, they value the fact that we know our IP rights and we plan to activate them in the best possible way," says Thomas Munch-Lauersen, who hopes that the next round of investor capital will enable the start-up to welcome a data scientist and an anthropologist to the team.
Did you invent another solution to a global problem?
If you, like Aguardio, have come up with a sustainable solution to a global problem, do not hesitate to contact us. We can help you figure out whether to patent your technical solution, register an important name or to protect your design. If needed, we can help you create a durable IP strategy.
Moreover, if you are a start-up, you can apply for our annual donation of IP consulting worth of DKK 50.000. Learn more about the requirements and apply here.
We look forward to hearing from you.